Upcoming Events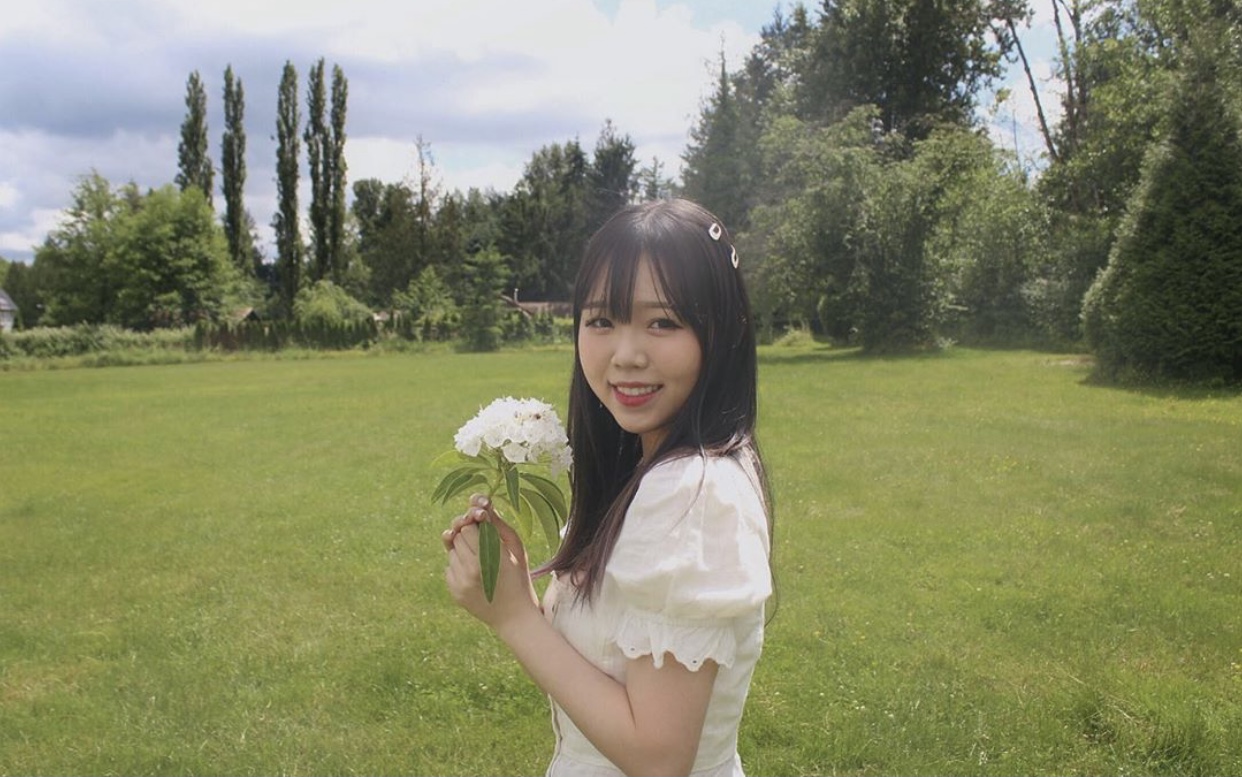 Bridging Life and Language: Mandarin Speech Contestant Spotlight — Laura Lee
This year, the 2020 "Chinese Bridge" Mandarin Speech Contest took place online with the theme of "one world, one family". Korean-Canadian fourth-year student Laura Lee was chosen to represent British Columbia in this global competition. Laura took her first Mandarin class at UBC, and is now majoring in Chinese Language and Culture, as well as […]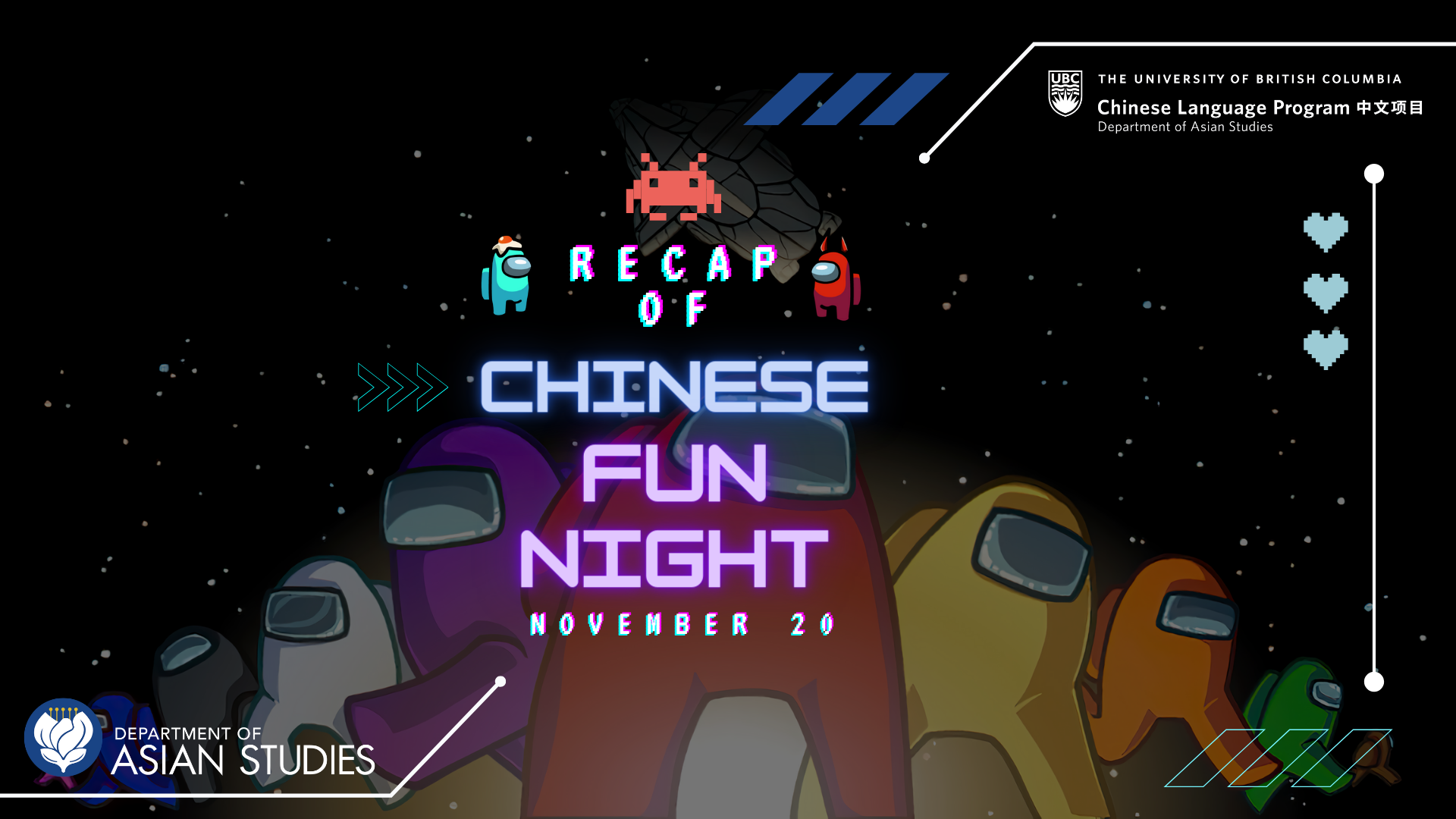 Chinese Fun Night 2020: The CLP Plays Among Us!
This past Friday, November 20th, the Chinese Language Program held their first online game night. Over forty students and TAs from the program were in attendance, playing with nine instructors…most of who had previously never played online games before! There's no better way to help students feel closer with their teachers than to see them […]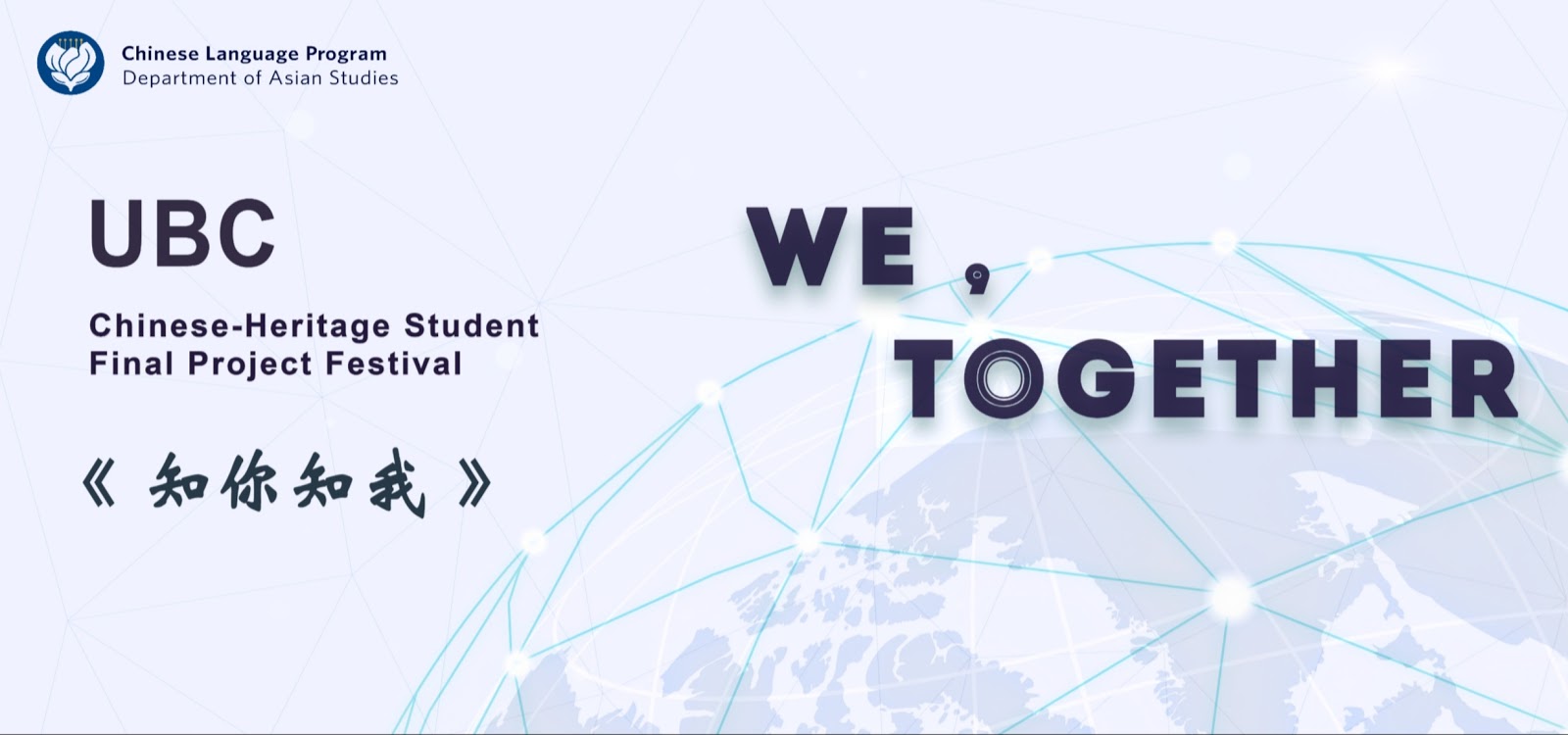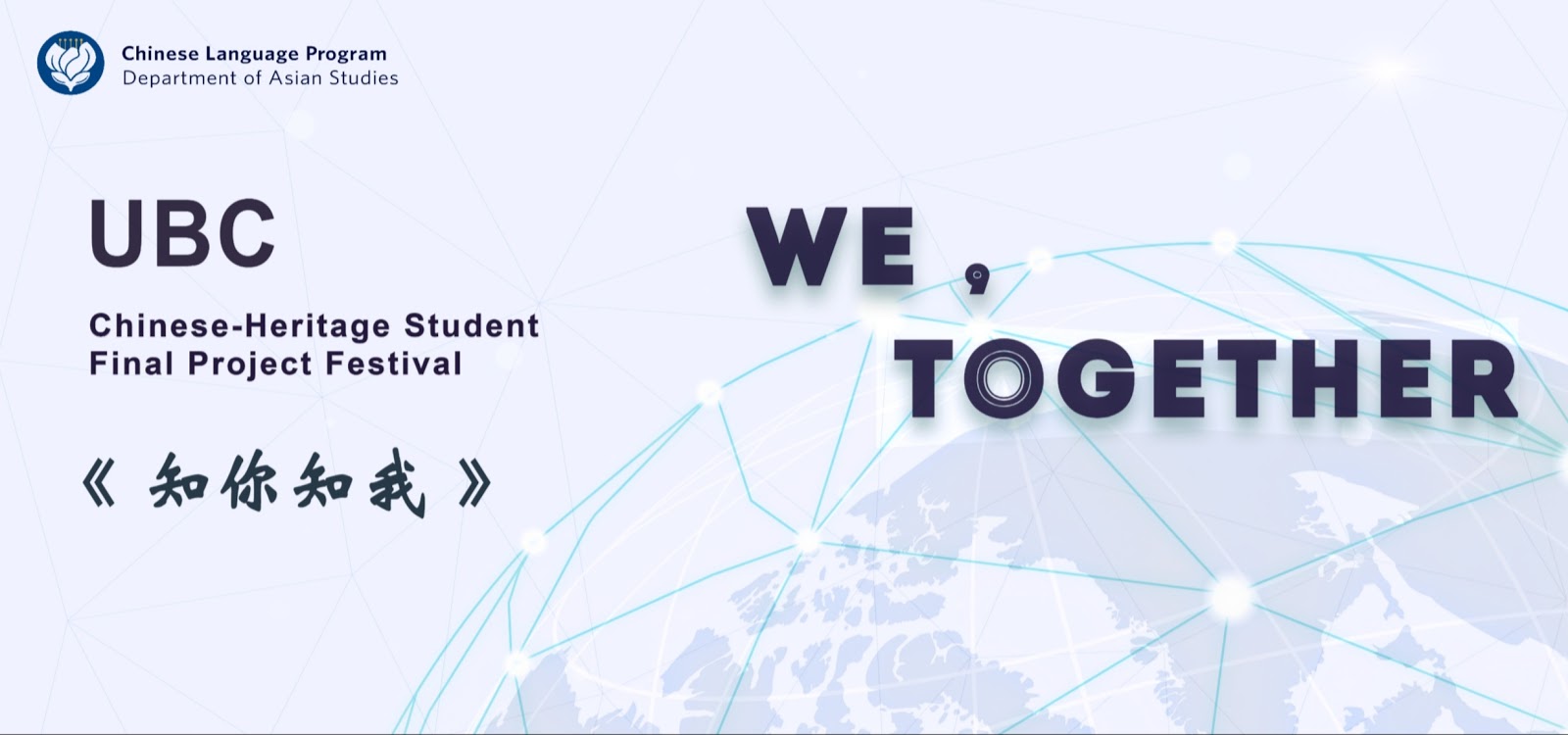 2020 UBC CHIN143 & 243 Final Project Festival
CHIN143 and CHIN243 are Chinese language courses offered by UBC's Asian Studies department. A series of classroom activities has encouraged heritage students to trace back the origins of their cultural identity, experience the diverse cultures surrounding them, explore their connection to the world, and define their unique identity. Today, students from both classes have presented their outstanding final projects. Please follow their footsteps and listen closely to what they want to say.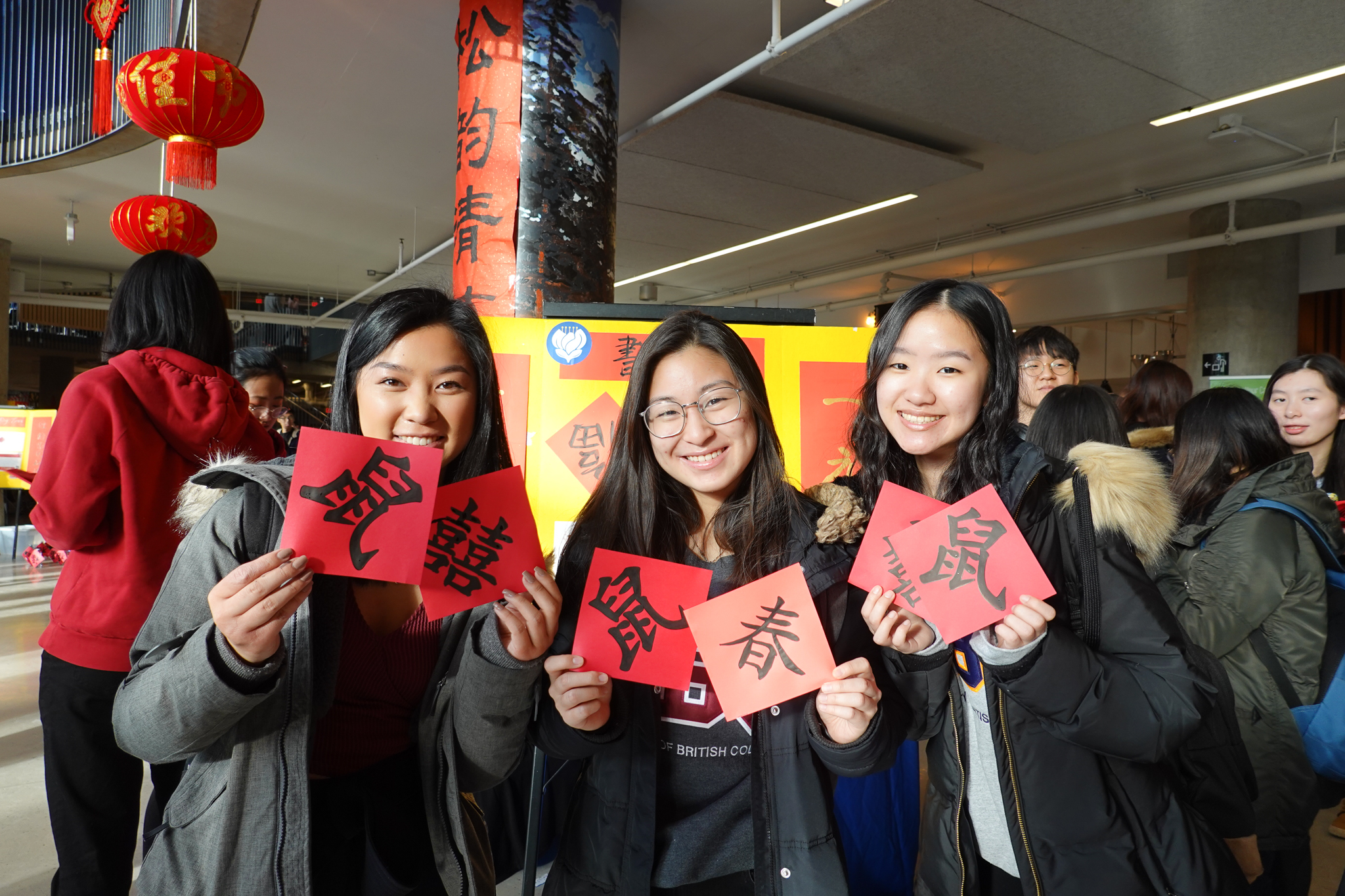 Welcoming The Year Of The Rat!
If you walked around the AMS Nest anytime last week, you might have heard the loud banging of drums or the ocean of laughter coming from the Lower Atrium. That was, in fact, the sound of our Lunar New Year Festivities! From 11:00 AM all the way to 3:00 PM, the AMS Nest was transformed […]

2020 UBC Lantern Festival Poetry Night Invitation
The Chinese Language Program invites you to come out and join us in the annual UBC Lantern Festival Poetry Night. The event will be on Thursday, February 27th from 4:00 – 6:30 PM at the UBC Asian Center Auditorium. Come watch the lines of celebrated poets from a history spanning thousands of years come to […]
---
News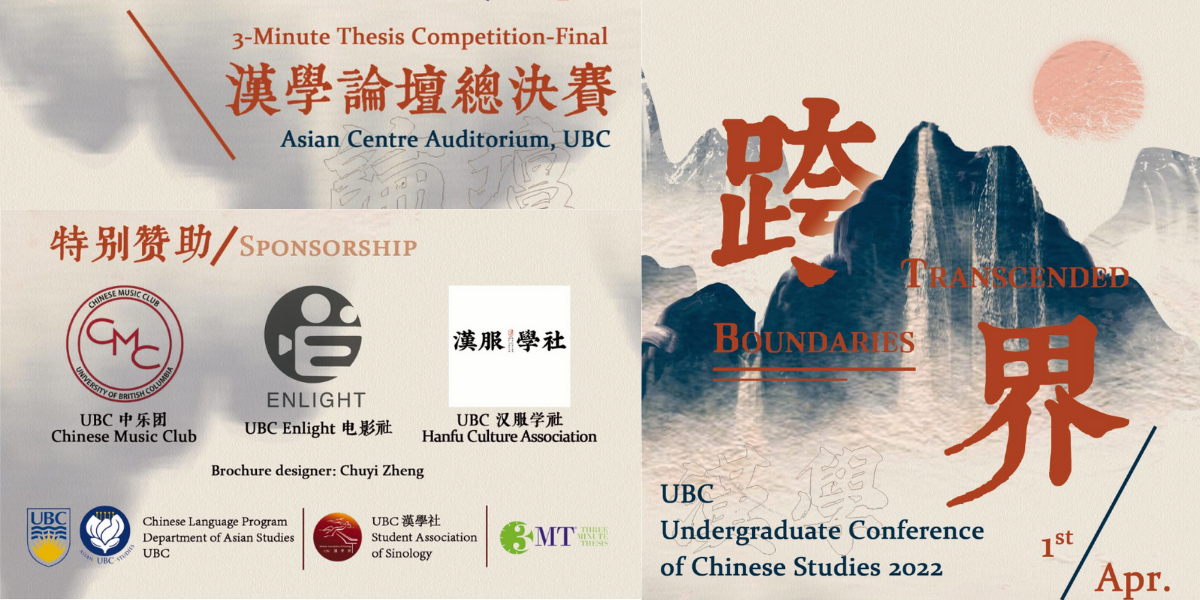 Boundaries Transcended: Recap of the 2022 Undergraduate Conference of Chinese Studies 3MT Competition
Co-hosted by both the Chinese Language Program of UBC's Department of Asian Studies and the UBC Student Association of Sinology, the Undergraduate Conference of Chinese Studies 3-Minute Thesis Competition (hereafter UCCS 3MT 2022) was held at the UBC Asian Centre Auditorium with a live Zoom broadcast on April 1, 2022. As a burgeoning academic forum, […]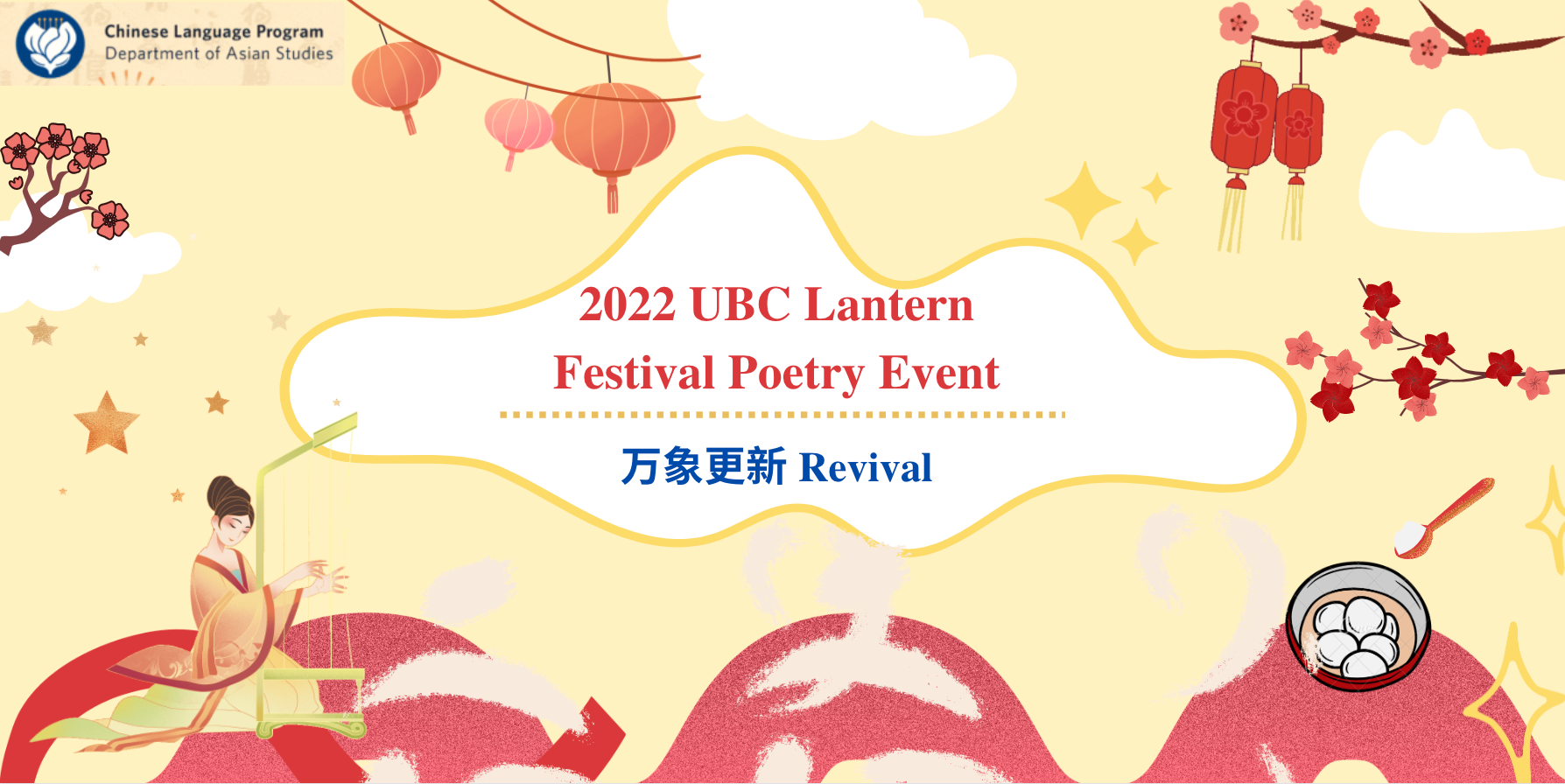 Lanterns Lighted, Poetry Revived: Recap of the 2022 Chinese Language Program Lantern Festival Poetry Event
Over the past three months, the 2022 UBC Lantern Festival Poetry Event organized by the Chinese Language Program (CLP) attracted significant attention and achieved great success. Held for the fifth time, the event this year showcased 102 artworks related to Chinese poetry submitted by CLP students, and shared 20 multilingual presentations by distinguished guest speakers […]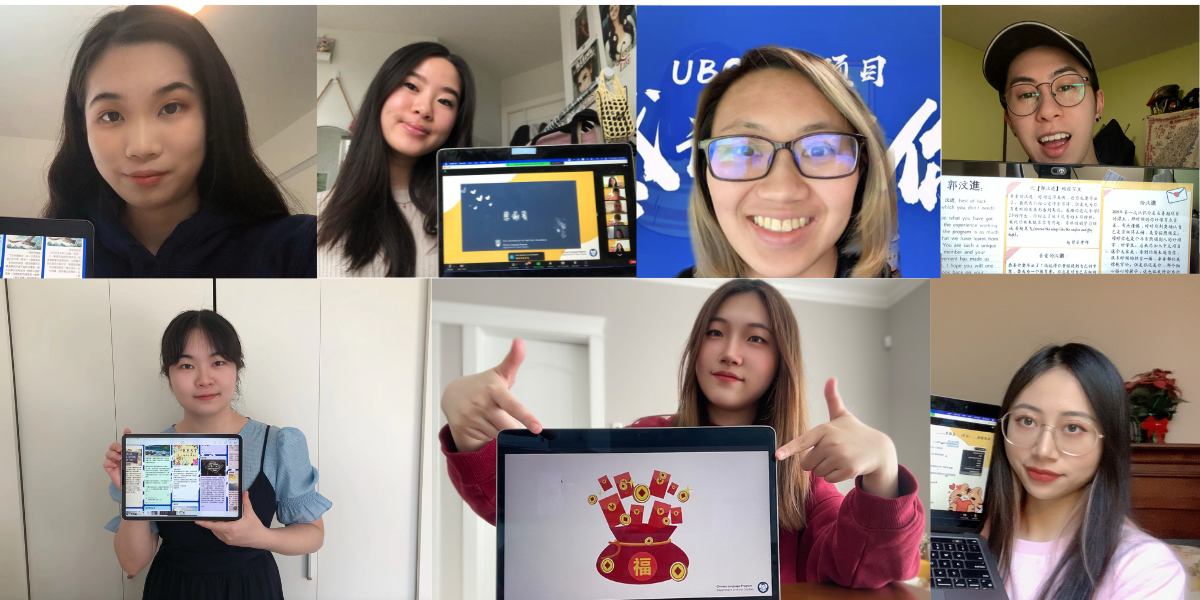 Culminating Collaboration and Sustained Growth – The 2022 Chinese Language Program Student Employee Appreciation Event
As the end of term draws near, members of the Chinese Language Program (CLP) came together over Zoom to celebrate the remarkable contributions of its exceptional teaching assistants, Work Learn assistants, and volunteers. All of them have worked tirelessly to help Chinese language learners improve their language proficiency and intercultural communication through various co-curricular and […]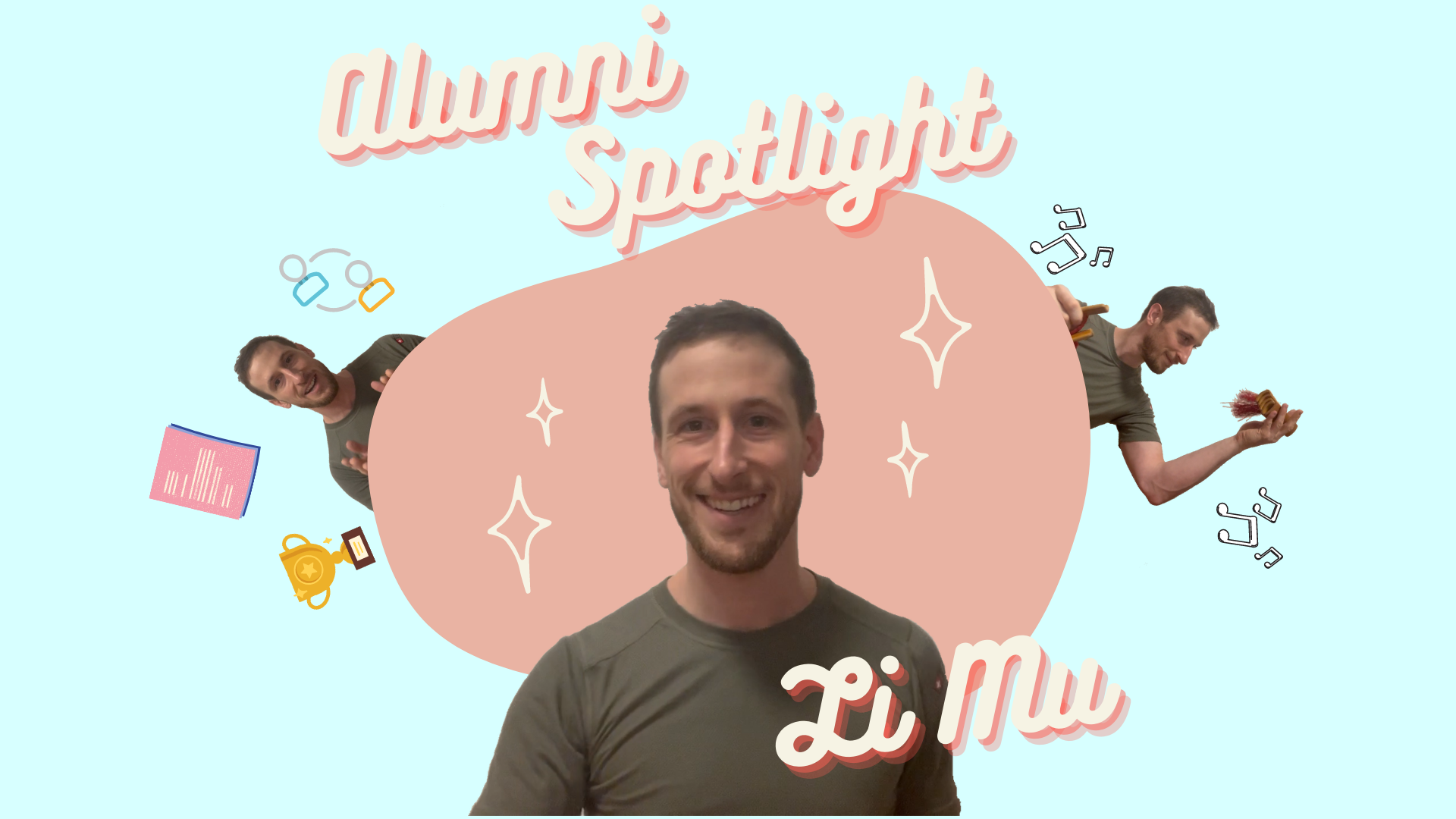 Alumni Spotlight – Liam Bates's Roadmap to Success via Cultural Curiosity
Liam Bates, an alumnus of the UBC Chinese Language Program (CLP), was a student eager to learn about the world outside his bubble. While at the CLP, he dedicated himself to his studies, going beyond his comfort zone and treating challenges as learning opportunities for personal growth. Inspired by his studies at the CLP, Liam […]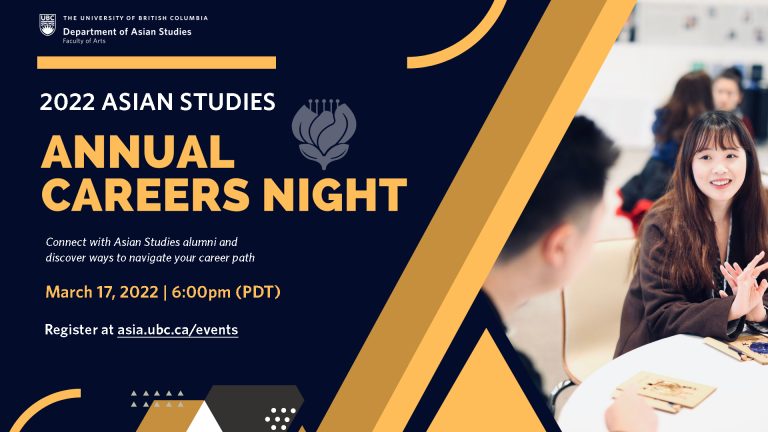 2022 Asian Studies Annual Careers Night
The Department of Asian Studies is delighted to invite you to our annual Careers Night! Navigating life after graduation can be hard, so each year we bring in alumni with diverse experiences – at home and in Asia – to inform and inspire current students. This event will feature a panel discussion and a round-robin […]