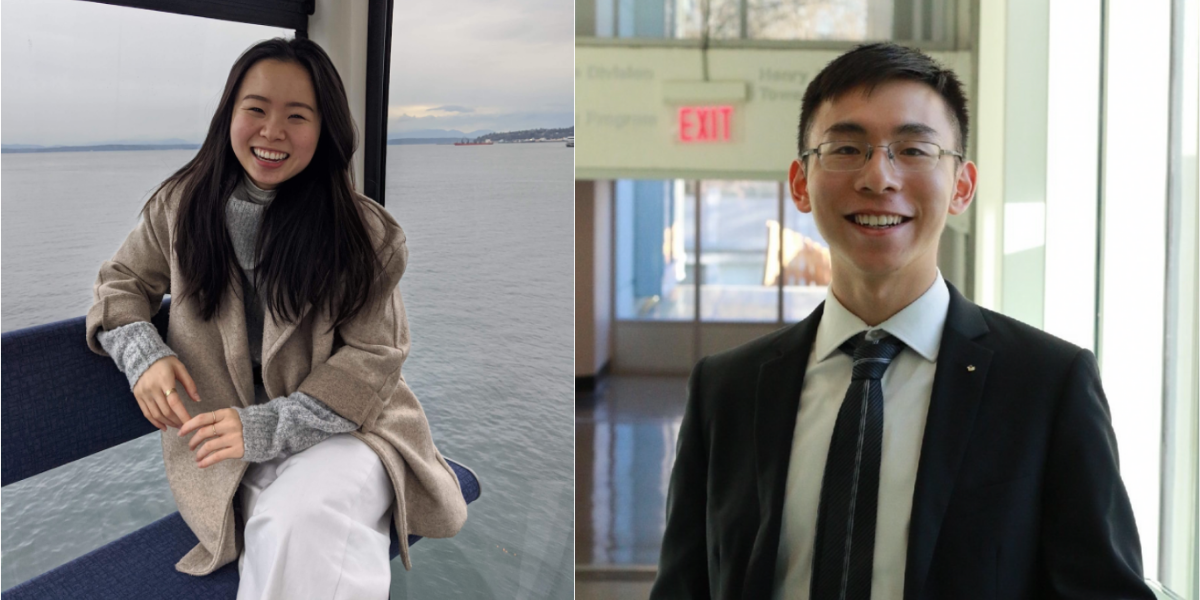 Over the past years, the UBC Chinese Language Program (CLP) has been dedicated to embracing the diversity of its learners' linguistic and cultural backgrounds. The Program strives for creating a more welcoming environment for its multifaceted heritage students' learning experience and outcomes by encirching and renovating its curricula and learning materials as well as adopting such innovative pedagogical strategies as differentiated and collaborative learning. As a result, the composition of its student population has become increasingly diverse, and students' learning experiences and outcomes have undergone constant improvement. As shown in the tables below, Cantonese-speaking learners notably account for a significant proportion of the CLP's diverse student body. 
Diversity of the student body taking heritage Mandarin courses
While many may think that Cantonese-speaking students will breeze through the assignments and exams in their Mandarin classes, it is often quite the contrary. In fact, Cantonese speakers usually grow up in environments that brim with cultural elements associated with the Cantonese language. As a result, they frequently miss out on the learning opportunities that enable them to practice Mandarin on a regular basis. Although the two languages share some structural similarities, Cantonese and Mandarin also have a fair share of differences. Despite adopting the same writing system, being both tonal, and using similar sentence patterns, there are many instances where Cantonese structurally differs as well. In addition, Cantonese speakers easily mix in its distinctive vocabulary when speaking Mandarin.
To share their successful learning experiences, Richard Jiang and Mona Ou, two Cantonese-speaking students, volunteered to create two videos on some Mandarin-learning strategies and tips for Cantonese speakers. Both students are greatly passionate about learning Mandarin and have made considerable progress over the years of learning since the very beginning level of Chinese course. They have greatly enjoyed the Mandarin learning process and gained a prominent sense of achievement through acquiring the language. The main goal of their videos is to help fellow Cantonese-speaking students understand that there are many people willing to support them in their Mandarin-learning journey. Having faced similar challenges when learning Mandarin, they shared their invaluable experiences and their successful stories that will resonate with other Cantonese-speaking students. They strongly believe that there are a multitude of ways to make Mandarin-learning more fun and meaningful.
In this video, Richard and Mona discuss the challenges that Cantonese-speaking students experience when learning Mandarin and
some strategies to overcome them
.
Mona Ou, a 4th-year Geography (Environment and Sustainability) major and a Cantonese native speaker currently taking CHIN345: Intermediate Chinese II: Part 1 (Heritage), recalled that: "When I stepped foot into my first heritage Mandarin class at UBC, I was initially overwhelmed by the amount of Mandarin spoken in class. During the first couple of weeks, it was definitely challenging to adjust to the pace of the class, and it felt as if I was extremely behind compared to the rest of my classmates. However, as time went on, I realized that students around me faced similar challenges. Communicating and interacting with each other both in and after class made the learning process much easier and more smooth. Furthermore, accumulating questions and visiting the professor's helpful office hours facilitated the acquisition of the Mandarin language."
Mona Ou, a fourth-year Geography (Environment and Sustainability) student who is currently taking CHIN 345
Richard Jiang, a 5th-year Finance major who started his Mandarin learning journey from CHIN141: Basic Chinese I: Part I (Heritage) and speaks Cantonese as his native tongue, concurred with Mona on the gradual easing of the learning process: "As the old proverb goes, 'when life gives you lemons, use them to make lemonade.' The challenges are indeed the magic ingredients in our recipe for us to embark on a meaningful and effective Mandarin learning journey. It was precisely the difficulties that prompted Mona and me to constantly seek out and try new methods of learning Mandarin." 
Richard Jiang, a fifth-year Finance student who is currently taking CHIN 415
To help Cantonese speakers who may be feeling at a loss on the beginning of their Mandarin-learning journey, Mona and Richard have also created the following video for their fellow Cantonese speakers that contains some useful tips and tricks for Mandarin learning:
This video discusses the secrets to creating a fun and educational environment that helps further advance one's journey in learning Mandarin.
Based on Mona and Richard's reflections, it is important for Cantonese speakers learning Mandarin to make the latter language a part of their life. Learning a new language takes time and effort, but when integrated into one's daily routine, the learning experience turns out to be rather relaxing and entertaining. Watching Television dramas in Mandarin, singing Mandarin songs, listening to Mandarin audiobooks or podcasts – all these make Mandarin learning no longer laborious, but so much fun for Cantonese speakers.
Today, students are accustomed to a diametrically opposed way of conceiving 'learning' and 'play.' Learning seems a serious enterprise inside classrooms, whereas play appears frivolous and optional. However, research has shown that learners grasp a new language with great efficiency when the learning-playing boundary is not that clear-cut. Combined together, learning in fact holds a more relatable and profound meaning to a student's life. Thus, learning a language should ultimately be a playful and enjoyable experience for students, so that they can have a personal connection with their learning journey and be motivated to succeed with confidence. This is also the ultimate goal and environment that the Chinese Language Program makes efforts to create for all Mandarin learners. 
Written by Mona Ou and Richard Jiang
Edited by Shih-wei Wang